U.S. Air Force F-22 Raptor fighter jets are heading to Poland this week as the Russian invasion of neighboring Ukraine enters its fifth month.
On Wednesday, U.S. Air Forces in Europe and Air Forces Africa (USAFE-AFAFRICA) announced that F-22s from the 90th Fighter Squadron, 3rd Wing from Joint Base Elmendorf-Richardson, Alaska landed at Royal Air Force base Lakenheath, England. The fighters are stopping at RAF Lakenheath on their way to the 32nd Tactical Air Base in Łask, Poland.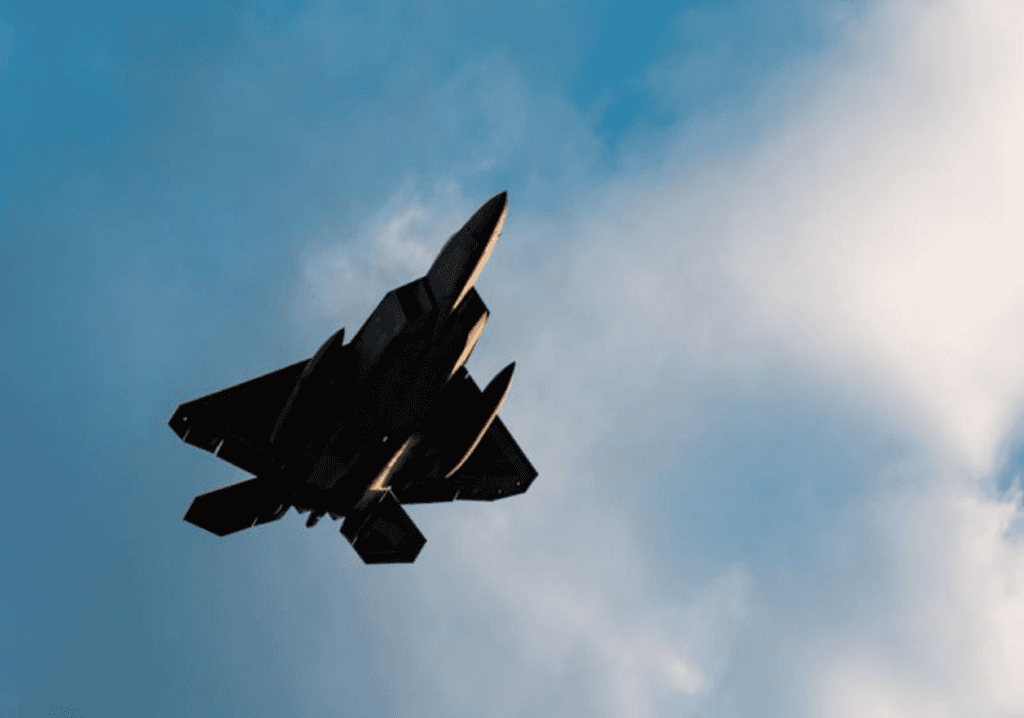 The 32nd Tactical Air Base is located in central Poland and is about 200 miles from Ukraine's western border.
USAFE-AFAFRICA said the F-22 fighter jets are being deployed to support North Atlantic Treaty Organization (NATO) "Air Shielding" in the European Theater. "Air Shielding" entails integrating allied aircraft and surface-based air and missile defense systems under NATO's Command and Control.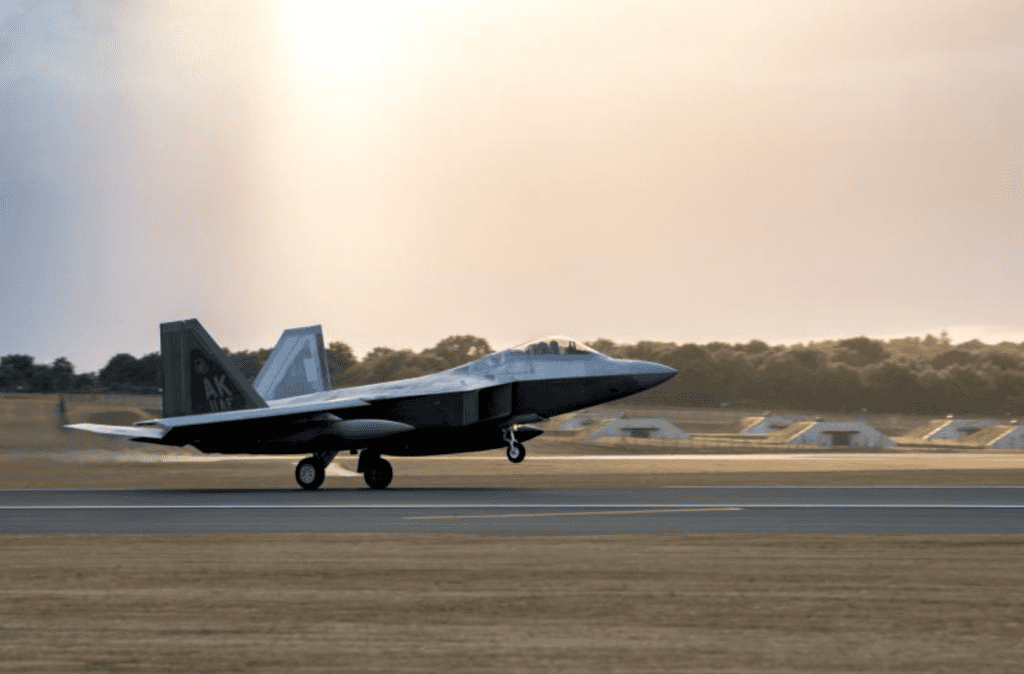 "The fifth generation capability contributes to the Air Shielding mission with its ability to provide lethality and survivability against any emerging high end threats," USAFE-AFAFRICA said. "The Raptor performs both air-to-air and air-to-ground missions allowing full realization of operational concepts vital to the 21st century Air Force."
Without directly mentioning the ongoing Russian invasion of Ukraine, USAFE-AFAFRICA said, "integration with NATO Allies and Partners further demonstrates the Alliance's dedication to deter and defend in an increasingly complex and changing security environment."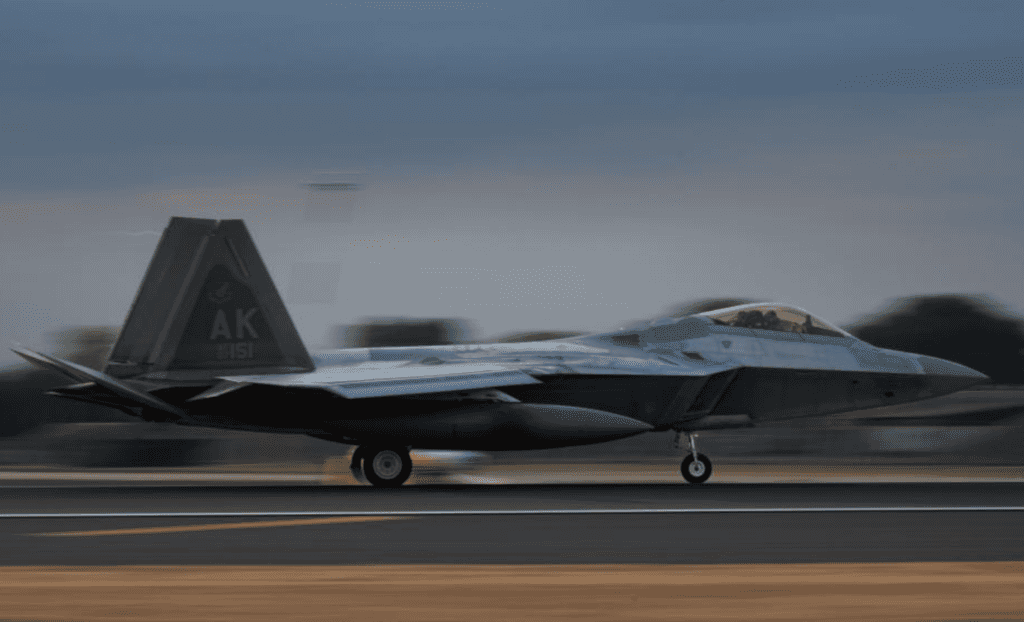 This new F-22 Raptor deployment comes as the U.S. and other NATO allies have increased their military presence in Europe since the Russian invasion began. In May, Air Force Gen. Tod Wolters, then-commander of U.S. European Command and the Supreme Allied Commander in Europe (who has since retired), said there has been a "50 percent increase of fighter jets patrolling the skies" over Europe.
Poland, which is one of the easternmost NATO allies and a next-door neighbor of Ukraine, has become a major staging ground for weapons being shipped by NATO allies to Ukraine. In March, Russian forces fired several missiles at a Ukrainian military base located just 10 miles from the Polish-Ukrainian border. Russian officials have repeatedly warned that shipments of NATO weapons to Ukraine will be treated as legitimate military targets for Russian forces.